PAT | Strategies for conservation and management of water resources
may 18
|
8:00 am
-
11:00 am

---
During the event, we will talk about:
Key concepts of the Integrated Management of water resources and the efficient and sustainable planning of the hydrographic basin from the high zone to the flat zone, as well as regulation strategies and good management as water users and the multiple ecosystem services on which we must follow establishing joint actions with the associations of Water Users and Fundación Agua para la Vida y la Sostenibilidad, in order to contribute to stabilization and good regulation.
Who is it for:
Professionals and technicians from sugar mills.
Private technical assistants.
Sugarcane growers.
The students in practice they are invited by virtual connection; they must be linked some wit or provider; (The quotas are limited)
Note:
training is Delivery to Italy takes one or two business days, with quota limited, which must be reserved by previously registering online.
Make your registration online through the registration form available on this page (Register now).
You will receive a confirmation email in which you will obtain a ticket with the (unit's QR code) that endorses your registration.
Present the ticket (QR code) on the day of the training to register your attendance. It can be carried printed or on the mobile.
A Pair of 5 minutes before of the appointed time enter by link you received.
Exhibitor: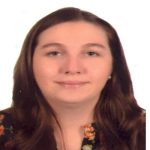 Maricela Trejos Arroyave.
Agricultural Engineer.
Cenicaña
---