The activities carried out in this laboratory are oriented towards the development and validation of proposals on a pilot scale, adjusting operating conditions that maximize the efficiency of the stages of the sugar production process.
The main equipment that the laboratory has are:
Pilot fermenter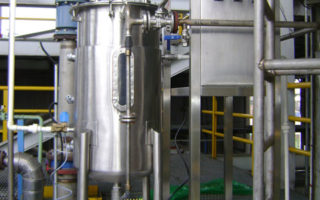 Equipment used for the evaluation of the fermentation process on a pilot scale with the objective of evaluating factors that affect the efficiency of this process for the production of ethanol.
Pilot Crystallizer
Equipment used in cooling crystallization tests in order to evaluate factors that affect sucrose losses in final honey.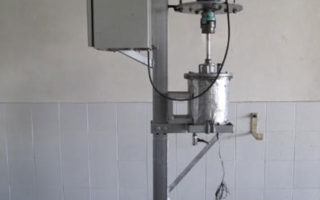 Pilot micro-pyrolyzer
Pilot equipment for the experimental development of biomass thermochemical processes. Allows the recording of temperature variables, supply speed (equipped with frequency variator), gas concentration (CO, H2, CH4, O2). They manage to process up to 5 grams per minute, with a particle size of up to 0.6 millimeters.