Identification of climatic variables for the property (selection of stations). HWeb | Webinar
21 April 2021
|
9:00 am
-
9:50 am

During the Webinar event, we will be talking about:
The Meteoportal, a tool created by Cenicaña to support the practice of Site Specific Agriculture (AEPS) in the cultivation of sugar cane in the Cauca river valley. In this tool, the main atmospheric variables recorded by the Automated Meteorological Network of the sugarcane agroindustry in Colombia are consulted.
Use of the tools available at www.cenicana.org to support decision-making in the management of sugarcane cultivation (The short title of this training is Web Tools or HWeb).
Learning objectives:
At the end of the Webinar, participants will be able to:
Efficiently manage the Meteoportal tool for the practice of AEPS in the cultivation of sugar cane
This Webinar has particular learning objectives, which will be shared in the development of each module.
---
Facilitator: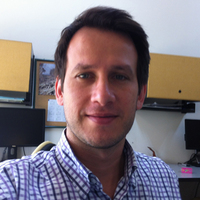 Hernan Felipe Silva Ceron
Social Communicator, M.Des. Web Administrator. Cenicaña
Technical Cooperation and Technology Transfer Service
---
---