Water balance for scheduling irrigation in sugar cane cultivation. BH | M1
Augusts 5, 2020
|
9:00 am
-
10:00 am

During the OnLine event, we will be talking about:
The Hydric Balance is a tool promoted by Cenicaña, useful for scheduling irrigation in a timely manner in the cultivation of sugarcane. This tool considers variables such as precipitation, irrigation and Rapidly Usable Water Sheet (LARA).
In this event we will address Module 1 (M1) of the virtual training: Water balance for scheduling irrigation in sugarcane cultivation (The short title of this training is Hydric balance o BH).
Duration: 50 minutes (OnLine event)
Dedication: In addition to the OnLine event, 60 minutes of individual participant work (at your own pace, in the time the participant has).
---
Work methodology (virtual training)
Presentation of the contents of the Facilitator during the OnLine event and a subsequent individual practice of the participant, and feedback between both.
OnLine Presentation by the Facilitator: Water balance in sugarcane cultivation.
After the OnLine event, the Participant individually develops
the workshop delivered by the Facilitator and sends the evidence of the work through the classroom platform, with a deadline of one week.
After the response deadline, the Facilitator shares the resolution of the workshop through a video tutorial.
A virtual space is established to share more content from the
virtual training and clarify doubts if necessary (Classroom).
If the Participant does not send the evidence of the development of the workshop, Cenicaña will not certify the attendance to the OnLine event.
Learning objectives:
At the end of the training participants will be able to:

Identify the parameters required in the water balance for irrigation scheduling.
Manage the prioritized water balance computerized tool, v.4.0, for the technical programming of irrigation in sugar cane
Interpret, verify and adjust the water balance as a tool for programming irrigation.
Virtual training overview (All modules):
The other modules of the virtual training will be developed with the same work methodology (OnLine Event + Individual work of the Participant + Virtual evaluation + feedback information). You can check the scheduled events and register from www.cenicana.org/events.
Comment:
The use of a laptop or desktop computer is recommended to develop each workshop. For the OnLine events where the contents of each module are presented, the Participant can connect from any device, including by cell phone (mobile phone).
---
Facilitator: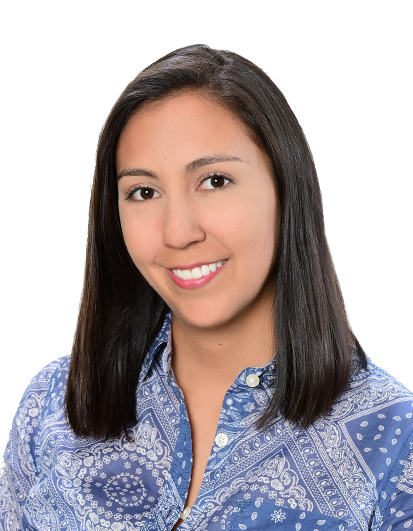 Sandra Lorena Alarcon
Agricultural Engineer, M.Sc. Agricultural Engineer of the SCTT
Technical Cooperation and Technology Transfer Service, Cenicaña.
---
---