Why should I know the supply and demand of the water resource of my property?
October 20, 2021
|
8:00 am
-
11:59 am

During this training, we will talk about:
Hydrological balance for a sugarcane farm or productive unit, which is defined as the difference between the water supply on the property and the irrigation requirement at the source, which takes into account the efficiencies of the irrigation system. Knowing this information is useful in the improvement of irrigation management and basic for the planning of this in a farm, knowing if certain development works are necessary, such as regulation reservoirs, deep wells or a system of use of surpluses. of water, among others.
Learning objectives:
At the end of the training participants will be able to:
Calculate the balance of supply and demand for water in the crop.
Know and identify if works such as regulation reservoirs, deep wells, water surplus use systems or more efficient irrigation application systems are required.
Identify and collect information on the physical socioeconomic factors that affect risks.
Registration and registration process:
Online registration through the registration form available HERE for this training
Obtain a ticket with the QR (code) that supports your online registration.
Present the ticket (QR code) on the day of the training to register your attendance. It can be printed or mobile.
Note: This training is free with limited spaces. To ensure your space, you must complete your online registration and receive the registration confirmation email. THIS TRAINING IS IN-HOUSE.
Duration of training. 8:00 am to 12:00 (4 Hours)
Place: Training Center
Cost: free
Places: Limited
---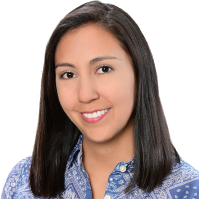 Sandra Lorena Alarcon
Agricultural Engineer, M.Sc. Agricultural Engineer of the SCTT
Technical Cooperation and Technology Transfer Service, Cenicaña
---
---