Expert fertilization system for sugar cane, SEF
Posted On December 18, 2014
---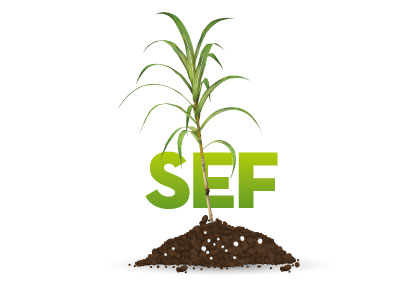 The Expert Fertilization System (SEF) is a tool that gathers expert knowledge on the nutritional requirements of sugarcane in the Cauca river valley, established in the research process advanced by Cenicaña.
What does this tool offer?
The SEF offers fertilizer recommendations and amendments for cane production units with specifications on dosage, times, sources and application methods. The recommendations are generated by soil consociation and are based on the results of the chemical analysis of the soil (complete or characterization analysis) and some physical and crop characteristics.
The system is very simple and easy to use. In addition to providing results immediately, the SEF stores the soil analyzes and the recommendations generated for each type of cane, keeping a historical fertilization file. The user can enter the results of a soil analysis to obtain the system recommendation or consult the analyzes and recommendations that he has requested from Cenicaña as of 2009.
The SEF provides in detail the results of the analysis and the recommendations of fertilization or amendments for each soil sample. It also provides in summary form the total amount of recommended fertilizers to be used in the sampled area. This last feature allows the SEF to be used for programming the fertilization of multiple lots.
Concerns?
Learn with us to use this system of consultations, contact us by writing to admin_web@cenicana.org, or by calling: (57- 2) 687 66 11 ext. 5168. Cali, Colombia.
---
trending Now
You may also like