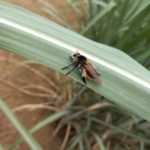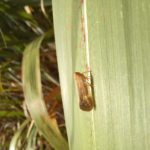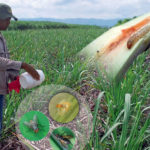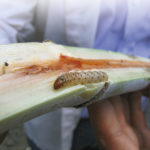 Organization:
Research Center of Sugar Cane of Colombia, Cenicaña.
Workplace:
Experimental Station, via Cali-Florida km 26, San Antonio de los Caballeros, Florida, Valle del Cauca, Colombia.
Work description:
The Colombian Sugar Cane Research Center seeks researcher in agricultural entomology for the entomology area of ​​the CENICAÑA variety program. This position offers an excellent job and professional growth opportunity for the selected researcher. This researcher will be part of a multidisciplinary group focused on the genetic improvement of sugar cane. The vacancy also offers the opportunity to interact with both national and international groups.
Responsibilities:
Lead the biological control program available to the Colombian sugarcane sector.
Accompany and contribute to the solution of the needs of farmers and sugar mills in the Colombian sugarcane sector.
Propose and implement new strategies in the integrated pest management for the cultivation of sugar cane.
Advance knowledge about entomopathogens, their impact and control in the cultivation of sugar cane.
Maintain and advance collaborative research networks with groups of national and international recognition that the entomology area of ​​CENICAÑA has.
Coordinate predefined activities (meetings, periodic reports, presentations, among others) of the CENICAÑA entomology research group.
Requirements:
Doctorate from a national or foreign university with an emphasis on agricultural entomology or related biological sciences.
Extensive experience in biological control and integrated pest management.
The candidate must show knowledge in the integration of modern molecular biology technologies and their application in entomological research.
High communication skills (spoken and written).
Conversational level in the English language.
Good reading and writing skills in the English language.
Personal competences:
Orientation towards the achievement of results.
Initiative to solve problems and work with high quality standards.
Excellent interpersonal relationships and communication skills to interact with people at all levels.
Creative thinking and self-criticism.
Personality aimed at continuous improvement (personal and professional) and work in a cooperative environment.
Planning capabilities and good organization.
Terms of employment:
The contract is for one year, renewable depending on performance. CENICAÑA offers a competitive salary based on the applicant's experience. Working hours are 7:00 AM - 4:00 PM.
Call closing date:
December 17 of the 2021
Contact information:
Candidates must send their resume and letter of motivation and interest to Dr. Jhon Jaime Riascos (jjriascos@cenicana.org), Director of the CENICAÑA Variety Program.
We invite you to learn more about CENICAÑA by accessing the website: www.cenicana.org