The Industrial Microbiology laboratory has the locative adjustments, equipment and supplies necessary to carry out research activities related to the participation of microorganisms in the processes of sugar and ethanol production.
The laboratory has the appropriate personnel for the execution of these activities framed within the policy of Good Laboratory Practices. It also participates in the different interlaboratory tests carried out in conjunction with sugar mills and fuel alcohol plants.
The main analyzes performed by the laboratory are:
Microbiologic analysis
In the laboratory, traditional methodologies are developed, such as quantification of the main microbial indicators indicating hygiene, tests for the presence / absence of pathogenic microorganisms in food, isolation, morphological and biochemical characterization of microorganisms. The laboratory also has a bank of cryopreserved bacteria and yeast strains of interest for research activities.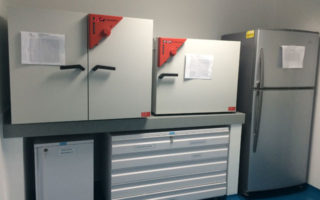 Incubation area.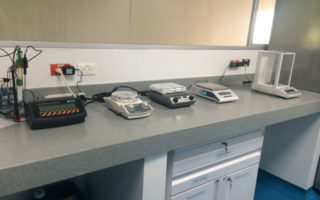 Area of ​​preparation of culture media and solutions.
Colorimetric analysis by spectrophotometry
The microbiology laboratory has the analytical capacity for the quantification of compounds using colorimetric techniques by spectrophotometry in the range of visible and ultraviolet light. Among the analyzes performed are the determination of reducing sugars, proteins, dextrans, starches, cell biomass.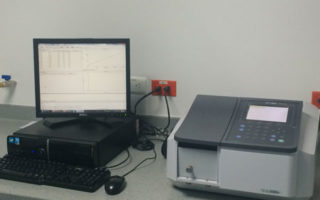 UV Vis spectrophotometer
Molecular biology analysis of microorganisms
Traditional tests for the identification of microorganisms, have disadvantages such as high uncertainty in the results and high costs. The application of molecular biology techniques allows more accurate results about the identity of a microorganism.
Physicochemical analysis for the determination of microbial metabolites
The rapid quantification of chemical variables are direct or indirect measures of the presence of metabolites that determine the quality of the sugar production process materials and the efficiency of a fermentation process. Among the measurements made are ethanol by densimetry, lactic acid by reflectoquant® kit, volatile acidity and titratable acidity.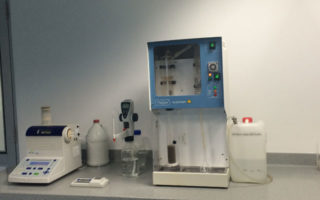 ---
Laboratory scale fermentation equipment
The microbiology laboratory has equipment to carry out evaluations of biochemical processes on an erlenmeyer scale under controlled conditions of agitation and volume temperature of less than two liters. It also has three bioreactors of 7 and 14 liters, which allow the scaling of these processes, involving controlled parameters of pH, aeration, level, temperature and agitation.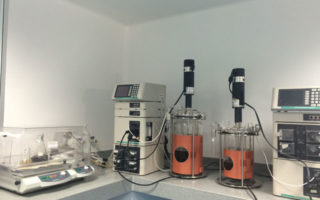 Agitator with incubation - 7 and 14 L fermenters