The Cenicaña Board of Directors, the Director General and his collaborators deeply regret the death of Dr. Juan José Lülle Suárez, which occurred on March 26, 2020 in the city of Cali, and express sincere condolences to his family and to the Ardila Lülle Organization.
Messages of appreciation from Cenicaña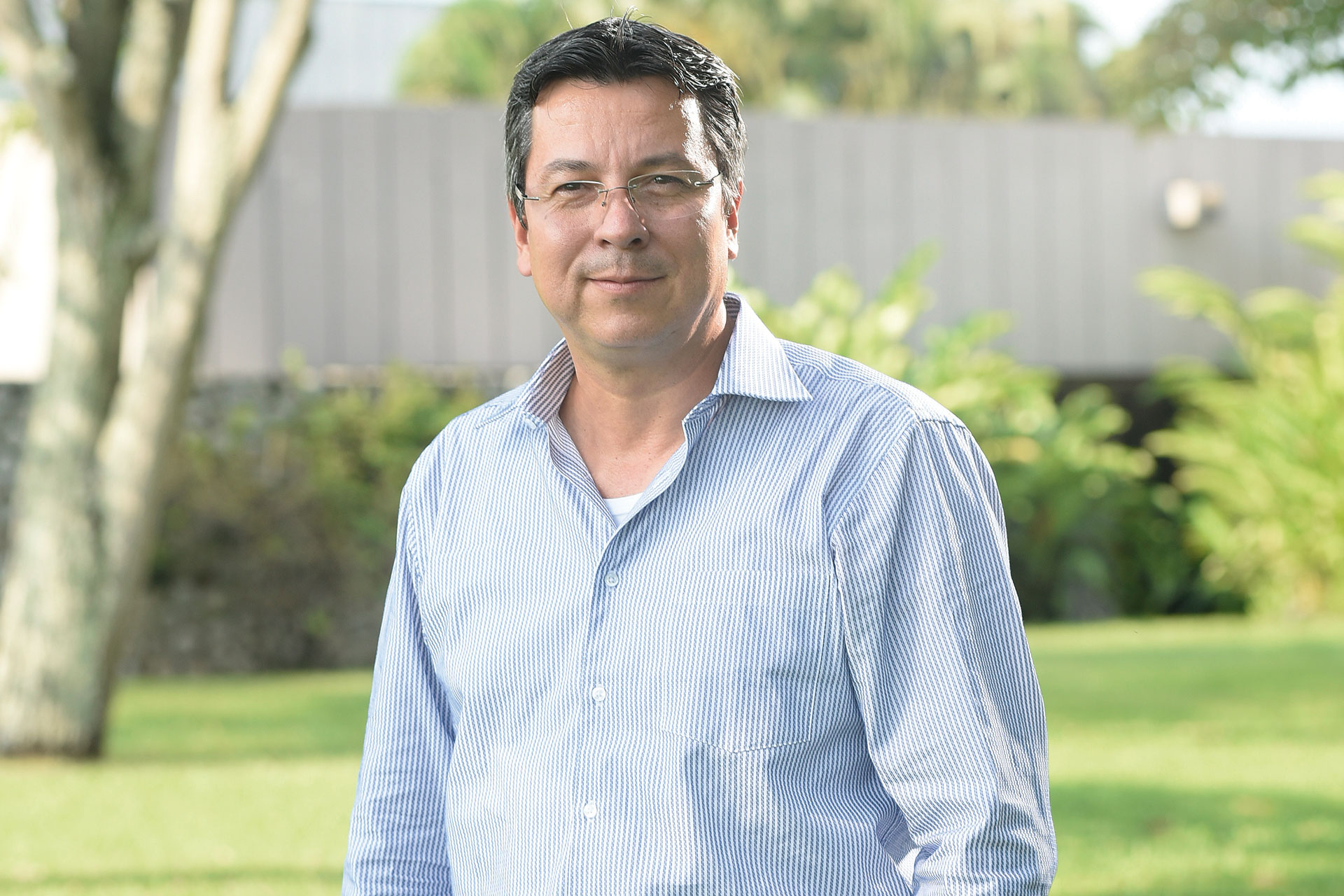 To his family our most sincere expressions of admiration, gratitude and company for the departure of a father, grandfather, brother, husband, and gentleman who has left an invaluable mark on all of us. For Cenicaña it is a great loss; The entire institution appreciates the contributions with which it contributed to build what is today the Research Center of the sector ".
Managing Director, Cenicaña
Dr. Juan José Lülle will be absent from us physically, but very present in our minds and our hearts. As a person he was an admirable being, dedicated to his responsibilities, to his family, to the mills, to the companies of the Ardila Lulle Organization, to the sugar sector and to his Cenicaña. With everyone he had commitment, listens and respect. He collected the opinions of others to give their opinion or make the pertinent recommendations in a Solomonic way. These qualities as a person led him to be a highly relevant leader in the agroindustrial sugarcane sector. Cenicaña was fortunate to have him on its Board of Directors for 23 years. "The companies in the sector may have risks of economic uncertainty, but we must always support Cenicaña," was the phrase he mentioned in the meetings of the Board of Directors and which reflects his commitment to the Center. I had the honor of meeting him and receiving from him in the exercise of my duties, his support, guidance, encouragement in difficult times and recognition of achievements in favor of the sector. I admired the Being, the Leader in him and I am proud to have been his Friend ".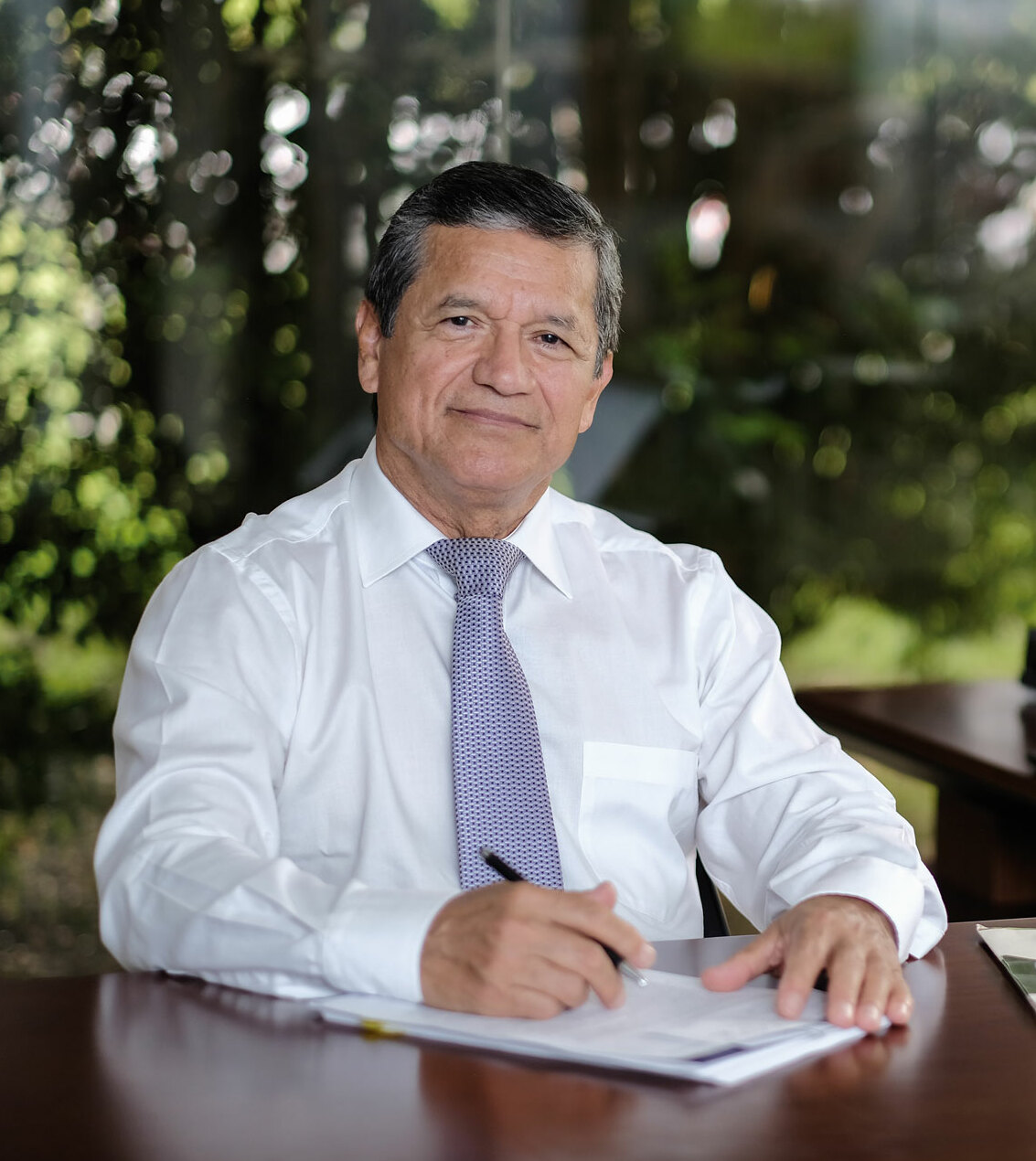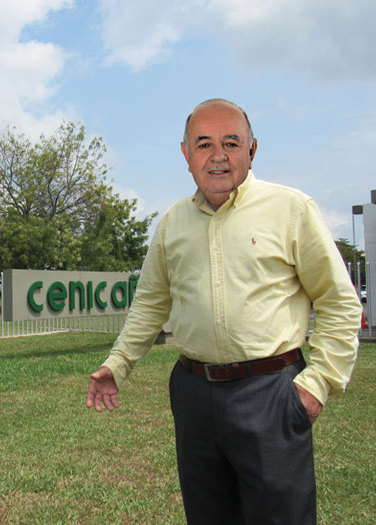 Dr. Juan José Lülle in addition to being an excellent professional, manager and president of the sector, was a GREAT LORD. Humble and humane. I never heard him negative expressions about someone or something; on the contrary, he always expressed himself with respect, admiration and offered his unconditional support. Cenicaña and its professionals always count on your support in every way, especially when there were questions from the industry; in it we always find a conciliatory answer and solutions. Absolutely everyone in the industry respected the support that Dr. Lülle offered because he felt the positivism in his actions. I will always have words of feeling, respect and admiration for this great man. The Lord have it in his glory. Peace in his grave. My heartfelt condolences to his family.
Jorge Ignacio Victoria Kafure
Former Director of the Variety Program, Cenicaña
In the meetings with Dr. Lülle I always found a person of good character, kind, with the appropriate advice and a wide knowledge of the sector. He was a visionary, leader, passionate about his work. With his example and leadership he contributed to the success of Cenicaña and with his permanent accompaniment he guided us through difficult times. The departure of a great human being is sad ... a great Colombian. Rest in peace".
Director of Factory Processes Program, Cenicaña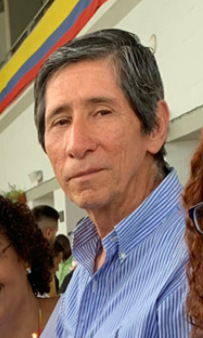 I want to remember forever that person who always gave me his hand along with a smile, whom he trusted in my answers to his questions, who always had the best advice to our doubts.
God has to receive him with open arms, a good son came to him from this part of the world ".
Former Director of the Agronomy Program, Cenicaña
I deeply regret the death of such an exemplary character for all of us who had the opportunity to share with him. God have him in heaven.
Former Chief, Technical Cooperation and Technology Transfer Service, Cenicaña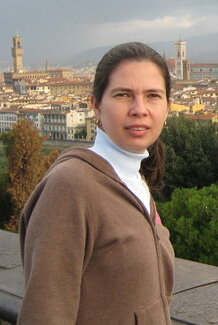 For me, Dr. Juan José Lülle has been an example of innovation, solidarity and respect. Always impeccable in his words and gestures, a natural leader who looked you in the eyes with kindness. I feel sad for his departure, because we no longer have a great man, an ally of Cenicaña, a unique advisor, a being worthy of all the honors and all the expressions of gratitude. Rest in peace. May the light that he brought to this earth of ours guide him on his return to heaven.
Technical communicator, Cenicaña
For me Doctor Lülle was an innovative, visionary leader and always close to the people, with his chivalry and gift of people he managed to be heard by many and undertake great projects.
In Cenicaña we will remember him as a man close to science and a friend of the institution. We know the great emptiness that he leaves for his family and we accompany them wholeheartedly in this painful moment ".
Head of the Knowledge Management Service, Cenicaña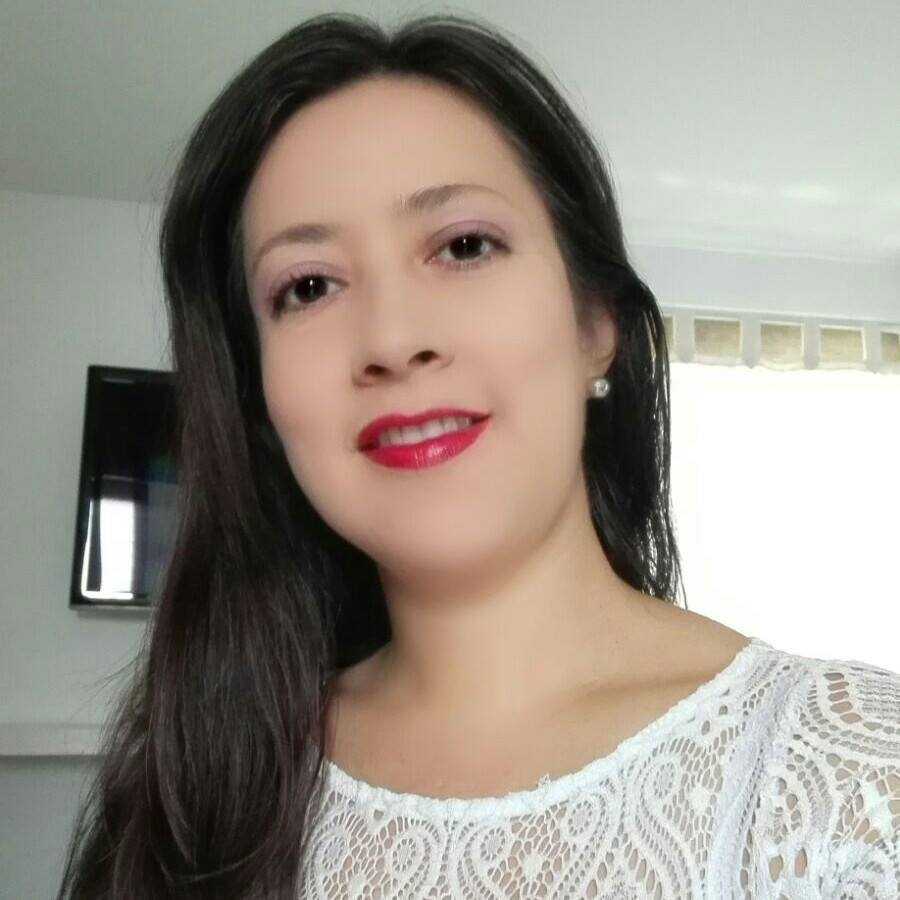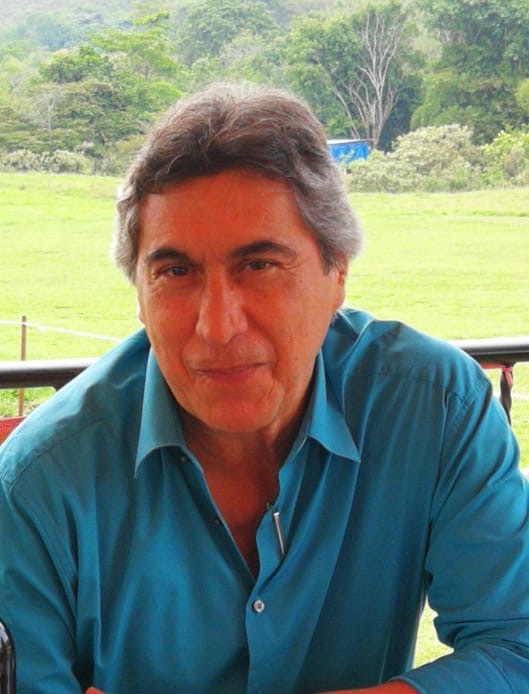 I had the opportunity to meet Dr. Juan José Lülle since 1984 when I started working in Cenicaña and he had been President of Ingenio del Cauca for a few years, but he already stood out as an important leader in the agro-industrial sector, on which he had a great impact and that is why many of us will always remember it. I am proud to have known him. He was a very special person from whom I will miss his affectionate greetings when we met in the meetings of the Board of Directors or when he met us in his office to discuss some aspect related to cultivation. I know that words do not erase the immense pain of his family, but I want to dedicate this phrase by Leo Buscaglia to them: "I know for sure that we never lose the people we love, even in death. They continue to participate in every act, thought, and decision we make. His love leaves an indelible mark on our memory ".
Head of Technical Cooperation and Technology Transfer Service, Cenicaña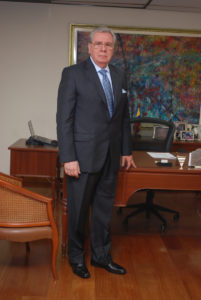 He was born on February 16, 1949 in Bucaramanga, Santander. Married to Margarita Cabal, his home is made up of his sons Andrés Felipe and María Alejandra and his grandchildren María José, Juan Antonio and Manuel Antonio.
He completed his primary and baccalaureate studies at the San Pedro Claver school in his native city and then moved to Bogotá to enter the Javeriana University where he graduated in Business Administration and specialized in Industrial Relations.
The Ardila Lülle Organization was the source and main beneficiary of Juan José Lülle's professional development. With the connection in 1968 to Gaseosas Lux in Bogotá, the fruitful journey began that led him in 1980 to the Presidency of Incauca and in 1994 to the Presidency of the Agroindustrial Sector of the Ardila Lülle Organization, management positions he held until 2016, when he became as an advisor to the Organization.
Before Incauca, his career included nine years at Gaseosas Lux, where he collaborated as a statistical assistant, factory administrator, assistant and national head of Industrial Relations; two years in the Postobón Management in Bucaramanga, the same time in the General Management of Distribuidora Los Coches La Sabana and one year as assistant to his mentor Carlos Ardila Lülle.
He was a member of the Board of Directors of the Ardila Lülle Organization and of the Superior Council of the ICESI University and of the executive boards of the Association of Sugar Cane Growers of Colombia (Asocaña), Postobón, the Providencia sugar mill, the President Benito Juárez sugar mill SA (Mexico), Sucroal, the Fundación Valle del Lili and the Research Center of the Sugar Cane of Colombia (Cenicaña).
In the sugar and business world, he represented Colombia on various occasions as a member of the Council of Entrepreneurs of Latin America (CEAL) and delegate at meetings of the Council of the International Sugar Organization (OIA), the negotiating Conference of the World Sugar Convention, the General Assembly of the International Labor Organization (ILO) and the Assembly of the Group of Latin American and Caribbean Sugar Exporting Countries (GEPLACEA).
For his long career and contributions he was distinguished by entities of the national and regional order. He received the Order of the Congress of the Republic of Colombia in the Knight's Cross Degree; the Ayacucho Medal of the Military Forces of Colombia; the Agricultural Merit Medal from the Sociedad de Agricultores y Ganaderos de Colombia, SAG; the distinction as Entrepreneur of the Year in 2014 from the National Association of Entrepreneurs (ANDI, Valle del Cauca section) and the title of Distinguished Claveriano from Colegio San Pedro Claver, Bucaramanga.
For his gift of people and his trustworthy and innovative spirit, Juan José Lülle Suárez was always recognized by his collaborators, colleagues and friends as an example of business and personal leadership.
For Cenicaña it was a permanent ally, which contributed to the strengthening and projection of the Research Center to contribute to the growth and development of the Colombian agro-industry of sugar cane.
Today we raise in communion our prayers of gratitude to God for the life of Dr. Lülle Suárez, with the confidence that for him the perpetual light will shine. Amen.