webinar | Biomethanization and its use in the sugarcane agro-industrial sector – Case study
may 4
|
11:00 am
-
12:00 pm
During the event, we will talk about:
Current status and projections of Cenicaña with biogas production.
Overview of biomethanization and its technologies, possible uses of biogas, case study of our industry and current economic scenario (Praj).
Who is it for:
Mill professionals and technicians.
This Webinar is a complement to the biogas seminar that was held on January 26; will be directed by personnel from Cenicaña and the company PRAJ Industries Ltd.
Note:
Its objective is to allow the exchange of knowledge about the production and uses of biogas, use of digestate, between researchers, commercial firms and the staff of the sugar mills.
The event is price quotation, with quota limited, which must be reserved by previously registering online.
Make your registration online through the registration form available on this page (Sign Up).
You will receive a confirmation email in which you will obtain the connection link to the event
About 5 minutes before the set time enter through the link you received.
Exhibitor: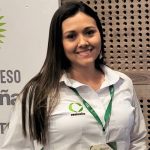 Maria Alejandra Correa Betancourt
Sanitary and Environmental Engineer.
Cenicaña
Guest speaker: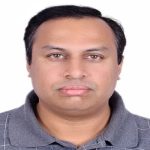 Shantanu Jalgaonkar
Deputy General Manager – Business Development.
Praj Industries Limited.
---