Second cycle | mechanical harvesting training, module 1
may 5
|
7:30 am
-
4:30 pm

Methodology:
Six theoretical sessions of 8 hours each will be developed on the days 5, 12, 17 and 26 of May at the Cenicaña facilities; on June 8 and 15 field days.
Who is it for:
Heads of the mechanical harvest front, coordinators and/or supervisors of field design and/or quality supervisors of agricultural work.
Form 1 «May 05, 2023»
Addressed to: (1) Head of the Mechanical Harvest Front and (1) Field Design Supervisor
1.1 Technological update in mechanical harvesters.
1.2 Field design for mechanized harvest in Valle del Cauca.
1.3 Harvest Systems Traffic Schemes Vs. Furrow Geometry.
1.4 Parameterization of critical success variables.
1.4.1 Foreign matter
1.4.2 Cane left in the field
1.4.3 cutting quality
1.5 Workshop on cane losses in mechanical harvesting.
Note:
training is Delivery to Italy takes one or two business days, with quota limited, No. de People: 28 ( 2 per Wit).

Facilitator: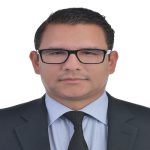 Samuel Andrés Galeano.
CATE II Macroproject Coordinator.
Cenicaña
---
---