PAT | Prioritized water balance for the programming of irrigation in sugar cane.
Augusts 11, 2022
|
8:00 am
-
12:00 pm

---
During the event, we will talk about:
The water balance (BH) is a method for programming irrigation with the purpose of achieving efficient and sustainable water management. It is like "keeping the books" of soil water, in which moisture gains and losses are recorded.
Who is it for:
Sugarcane growers.
Professionals and technicians of sugar mills.
Technical assistants.
Enrollment and registration process
Register online by filling out the registration form available here for this training.
Obtain a ticket with the QR code that supports your online registration. .
Present the ticket on the day of the training to register your attendance, either printed or uploaded to the mobile phone.
Note:
Correct use of masks.
The training is free, with limited space, which must be reserved by previously registering online.
Facilitator: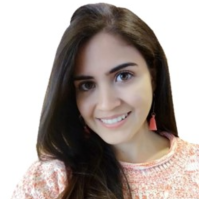 Natalia Gonzalez-Lopez
agricultural engineer SCTT
Cenicaña
---