The equilibrium point of my business and economic criteria to renovate the plantation. AEco | Webinar
Augusts 25, 2021
|
9:00 am
-
11:00 am

During the event, we will be talking about:
Two fundamental objectives in the administration of farms:
Guide those responsible for it in the best use of resources.
Provide a fundamental analysis on the efficiency in the use of these resources.
The efficient use of resources implies the generation of positive economic results for the sugar cane grower. For this reason, this training will provide us with some of the basic tools to obtain the balance points of my productive unit in order to aim my management to obtain tonnages that will generate positive profits for my farm. In addition, we will focus on a production resource that has an important participation in field work, which is the agricultural machinery and implements on which decisions must also be made on a day-to-day basis.
Title: Economic analysis for decision making on the farm (The short title of this training is Economic analysis o AEco).
Start date and time: 25 Aug 2021 | 9:00 am. Cali, Colombia. (UTC -5)
---
Learning objectives:
At the end of the training participants will be able to:
The objective of this webinar is to review some concepts and applications of the breakeven point for cane production. In addition to delving into the economic criteria for the renewal of sugar cane plantations.
---
Facilitator: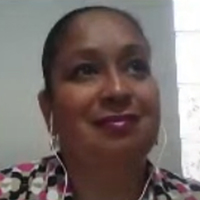 claudia contreras
Economist, M.Sc. Economist. Cenicaña
Economic and Statistical Analysis Service.
---
---
Related Events