Irrigation management and programming with mechanized systems.
12 July 2022
|
8:00 am
-
11:30 am

During the event we will talk about:
The theoretical and practical generalities focused on the management and programming of irrigation with mechanized systems, such as the pivot and the front/lateral displacement ramp.
Who is it for:
Suppliers
mill staff
Technical Assistants
Supplier Staff
Students
Other players in the sector
Content:
Presentation of the mechanized system for irrigation work in Cenicaña

Recommendations for the management and programming of irrigation in sugarcane
Registration and registration process:
This training is free with limited spaces. To secure your spot:
Register online through the registration form available on this page (Register now).
You will receive a confirmation email in which you will obtain a ticket with the QR (code) that supports your registration.
Present the ticket (QR code) on the day of the training to register your attendance. It can be carried printed or on the mobile.
PLEASE BRING COVID-19 CARD.

---
Facilitator: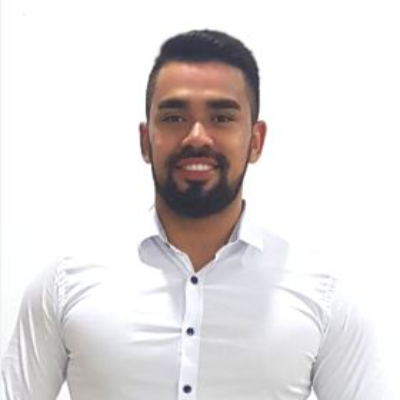 Alberto Mario Arroyo
Agricultural Engineer from the University of Sucre, Master and Doctor in Irrigation and Drainage from the State University of Sao Paulo - UNESP
Agronomy Program, Cenicaña
---