Cenicaña presents an annual report focused on the most important achievements and advances in research, technology development and the supply of services for the Colombian sugarcane agribusiness.
Contents
United for regional development: Freddy Fernando Garcés, CEO of Cenicaña
Union and future: Vicente Borrero Calero, president of the Board of Directors of Cenicaña

Science and union: keys to being sugar and much more: María Eugenia Lloreda, president of Asocaña

Sustainability: an objective that unites us as a sector: Ángela María Cabal, president of the Procaña Board of Directors

The climate in the Cauca river valley 2019 and 2020 projection
Production and productivity of the sugarcane agribusiness 2019
Varieties of sugarcane for a more sustainable agribusiness

Understand the environment for better management of sugar cane cultivation

Technologies for a more sustainable management of cane cultivation
Technologies for more sustainable manufacturing processes
Research to contribute to the diversification of the agro-industry
Strategies to drive innovation in agribusiness
Actions to be a Center of excellence, creative and quality
Annex
Appendix
References
Acronyms, acronyms and abbreviations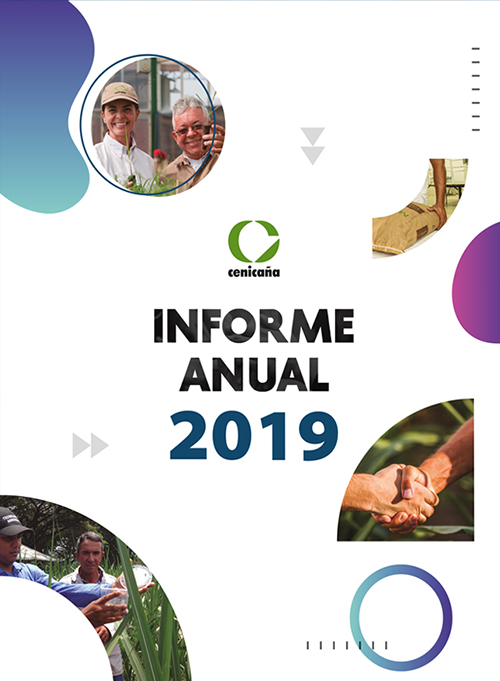 You do not have access to this post.
Collection Annual Report, 1999 - 2018.